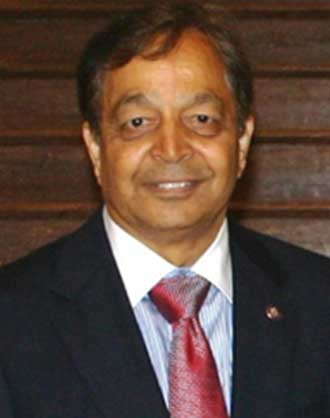 Founding Member Dr. Sampat Shivangi
The newly-launched coalition will first focus its attention on the Obama Administration's recent decision to sell eight nuclear-capable F-16 fighter jets to Pakistan, worth an estimated $600 million, Sampat Shivangi, co-founder of the Republican Hindu Coalition, told India-West. The jets are being sold to Pakistan currently without Congressional review, though Congress could conceivably block the sale, noted Shivangi, a medical practitioner and long-time Republican heavy-weight. Shivangi said the Coalition and its supporters are concerned about the proliferation of Pakistan's nuclear arsenal and its impact on the safety of India and its citizens. The RHC will lobby members of Congress in an attempt to block the sale, he said.
Shivangi said he was initially hesitant about joining a "Hindu"-named coalition. "But Gingrich changed my mind," he stated, noting that the Coalition is open to Republicans of all faiths who have an interest in the India-U.S. relationship.